Champagne Rosé Grand Cru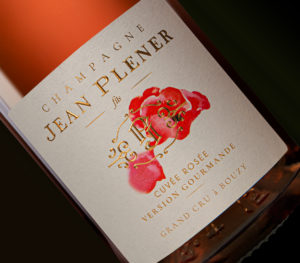 Champagne Rosé Grand Cru, the gourmet version of the Plener signature
Rewards :
Decanter World Wine Awards 2022 : 88/100, Bronze Medal. « Perfumed and intense floral nose, with bitter edge raspberry, cherry and racy acidity on the palate. »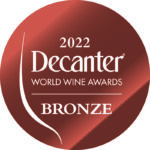 Decanter World Wine Awards 2020 : 87/100, Bronze Medal. « Marshmallow and strawberry nose. Lively and juicy, soft and sweet-edged in the mouth. Good fun. »
Blindtasted, Andreas Larsson 2018, 90/100 : « Medium deep pink coloour with a youthful mousseux. Fragrant nose of pure red fruit like raspberry, plum, cherry and ripe citrus. Good grip on the palate, full and ample with a bright freshness underneath, creamy mouss with layers of crushed red berries and a long pure finish. »
Guide Hubert des Vins 2017/2018, 16.5/20 : « Rose petal colour. Nose on strawberry, pomelo, with floral notes, exotic fruits. Fruity mouth with strawberry, dynamic, a good balance, a very fruity, lively and removed finish. To drink with a Béarnaise grilled salmon. » (tasting by Pierre Casamayor).
Gilbert & Gaillard, 2016 : 90/100 , Gold Medal. « Fairly deep orangy pink. Focused, expressive nose with raspberry and strawberry overtones. Full-bodied, ample palate showing seductive fruity precision, freshness and balance. A rosé Champagne that is structured yet delicious with crunchy fruit. »
 Decanter World Wine Awards 2016 : 87/100, Bronze Medal. « Aromas of strawberry jam on the nose. Succulent fruit on the palate with a lovely concentration of raspberry and plums. Fresh and easy drinking. »

Elaboration of our Cuvée Rosée :
Our Cuvée Rosée Grand Cru is elaborated with 12 % of Bouzy Rouge incorporated to our Champagne Brut (blend of 70 % of Pinot Noir and 30 % of Chardonnay). Our Bouzy-Rouge ages in oak barrels.  Manual riddling. Dosage at disgorging : 8g/l of sugar.
Radiant and strong candy-pink colour. Floral and fresh nose, with fine white fruits aromas, strawberry and a touch of vanilla biscuit. On the palate, our Champagne Rosé is suave, balanced and fine. It seduces by the generosity of its aromas of fresh fruits and pastry. Sleek, long and refreshing finish, supported by a nice acidity.
Combining the strength of Pinot Noir with the delicacy of Chardonnay, our Cuvée Rosée has the character to match with a meal. It is also ideal as an aperitif or dessert, with « biscuits roses » de Reims for example !
Only in bottle (0.75) – Transparent bottles : store away from light !